In our fiftieth year, we have decided at Taits Interiors to change our business structure; to make ourselves even more available to our clients and more flexible with appointments.
We therefore no longer have the showroom in Bayswater, but still offer the same specialist services of custom made curtains and blinds, custom made bedding and bedheads and we still carry our same extensive range of fabrics, wallpapers, lamps and trimmings. These can all be viewed via our suppliers websites. We also invite you to follow us on Facebook and join us on Pinterest.
We invite you to make an appointment with Natalie for her to come to you, to discuss your window furnishing requirements.
The owner, Natalie Guest took the business onboard after Robert Strangs retirement from Taits Interiors – taking the business on board since Robert Strangs retirement in December 2014. She is based in Kalorama but has clients spread far and wide and enjoys working with clients in their homes.
She had worked alongside Robert since 2000 and has gained valuable knowledge within the Curtain & Blind industry and maintains a great relationship with all existing "Taits" clients as well as inviting prospective new Clients to contact her for all their Window Furnishing needs. Her goal is to continue the "Taits" ways of great customer service, quality product and good honest advice which have stood the test of time.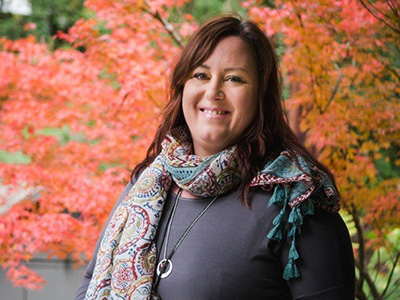 Her previous experience in the Textile Design/Soft Furnishings industry has brought an invaluable facet to the business; with fabric technology, design & colour co-ordination being her expertise.
Natalie maintains the priniciples carried on by both previous owners of the Business and enjoys working together with clients in a creative and positive environment and achieving satisfying results for all. She enjoys giving excellent customer service and educating clients as much as possible with superior product knowledge, so the right choices are made for their home & budget.
Click on the PDF link below to download and read Lia Spencer's article about Natalie Guest, entitled: